Each summer a team of IBP field technicians load backpacks, lace their boots, don their binoculars and head out into the backcountry of the Pacific Northwest's national parks. Over the course of the summer they will hike hundreds of miles and use their eyes–but mostly their ears–to count birds at specific, mostly off-trail, locations that are surveyed year after year.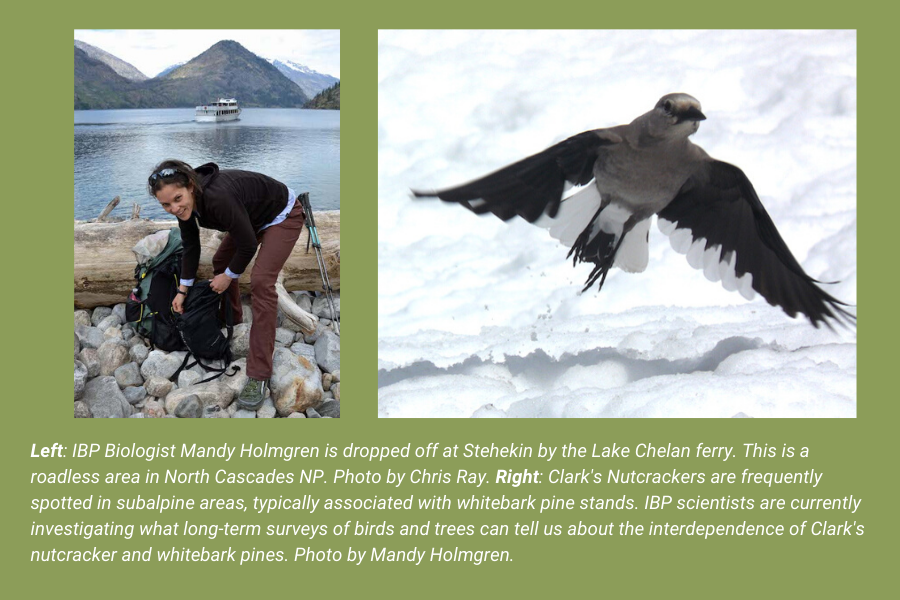 IBP has been doing these monitoring surveys since 2005, conducting over 12,000 point counts in total and collectively hiking over 10,000 miles. But what's the goal of this epic effort? The data gathered are used to track the abundance and distribution of bird species as part of the
National Park Service's Inventory and Monitoring Program
. The Inventory and Monitoring Program is an effort to "gather and analyze information on specific park natural resources—the plants, animals, and ecosystems that can indicate the overall biological health of parks" and use this information to make better management decisions.
IBP has been involved with the Inventory and Monitoring Program from the get go. When the program was first rolled out in Yosemite National Park in 1998, IBP conducted the bird surveys. So when the Park Service began the Inventory and Monitoring Program in the
North Coast Cascades Network
, a group of seven park units including Olympic, Mount Rainier, and North Cascades national parks, they turned to IBP.
The park service needed information about bird populations in the entirety of the parks, not just the areas near roads and popular trails where visitors are numerous. So IBP helped design bird surveys that extended well into the backcountry and off trail–that's where good hiking boots and hardy field technicians come in.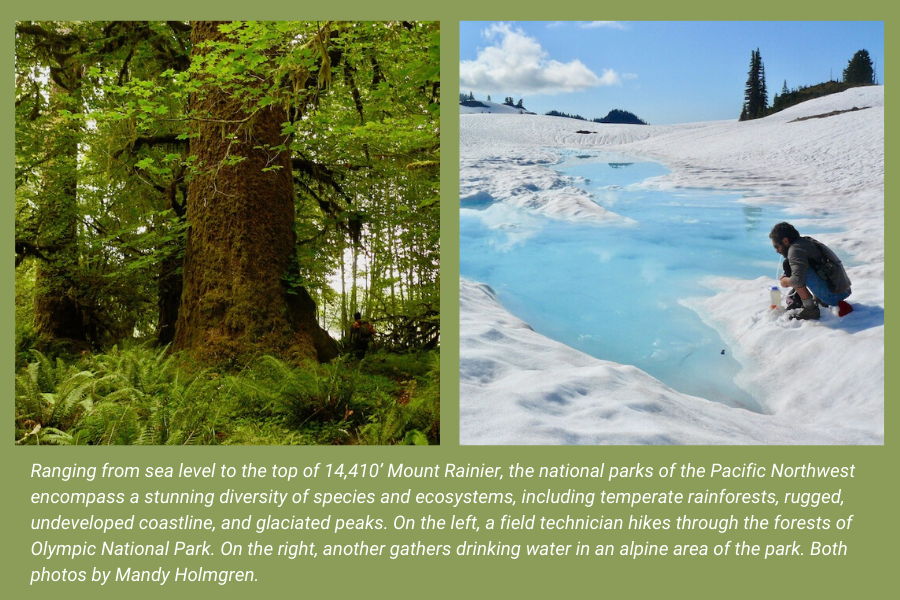 It's not just the mileage that makes these surveys challenging. Snow in the high country frequently presents a logistical challenge. "Even in low to average snowpack years we have to wait for snow to melt enough to make foot travel efficient," says IBP biologist Bob Wilkerson. "Often times we have 2 to 3 weeks at the end of the season when access opens and we rush into those areas to conduct surveys."
The Pacific Northwest's signature weather can also add hurdles. "Another challenge is finding enough days in the season with ideal weather conditions for surveying," says Mandy Holmgren, the IBP biologist who now leads this surveying effort. If it's raining, birds sing significantly less. Too windy and you can't hear them, too foggy and you can't see them.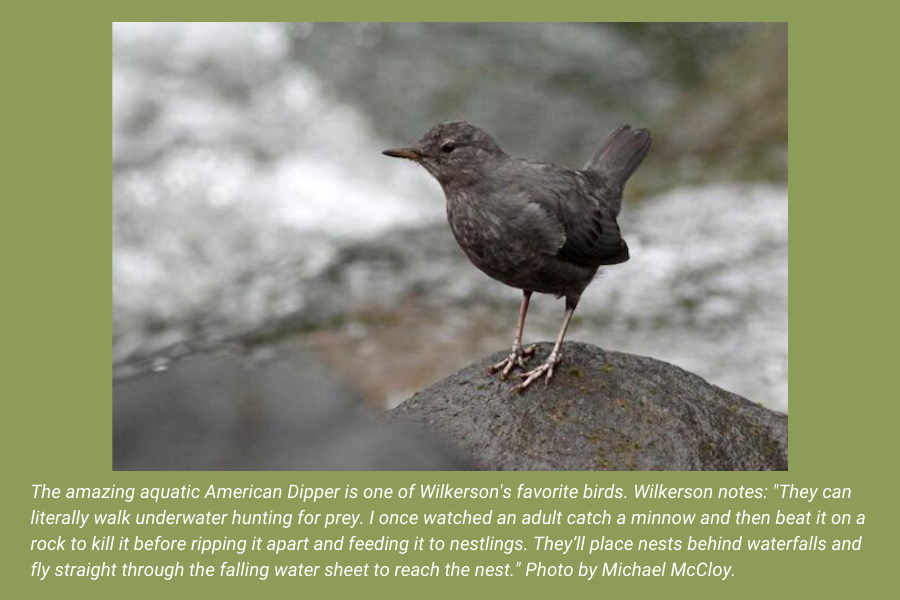 And while we collect the data the Park Service needs for effective management, we also analyze it. IBP scientists have published six peer-reviewed scientific papers based on this data. Recent papers that show that despite widespread declines in North American birds, populations of birds in these parks are stable or increasing–further evidence that protected habitats like national parks are critical for conservation.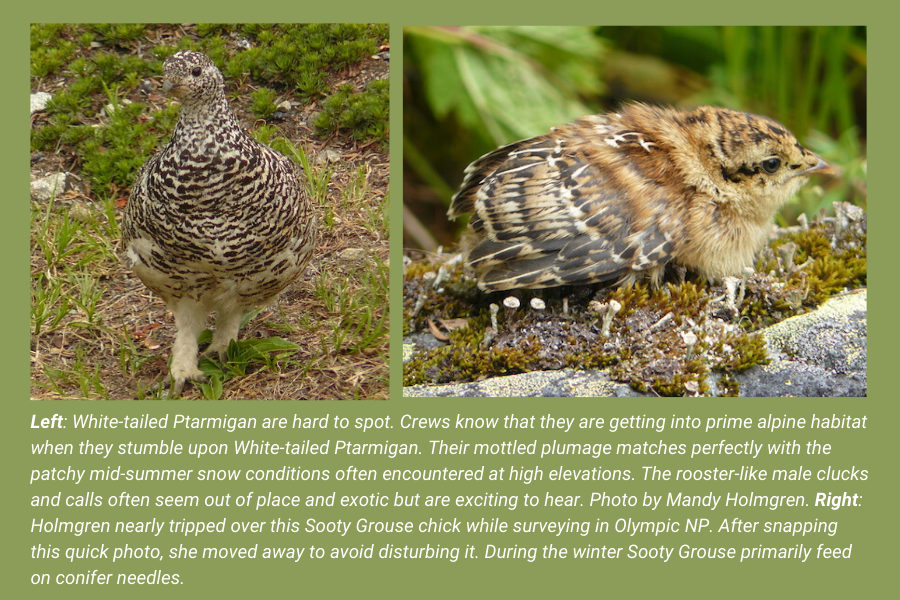 As for the folks who do the trekking and bird counting, the parks–and the work they do there–are critically important to them too. Holmgren remarks, "I love being out in such remote, beautiful areas, totally immersed in the natural world. The work is both physically and mentally demanding, making it all the more rewarding."
A slideshow documenting IBP's survey of the Skyline Transect in Olympic NP in 2019.