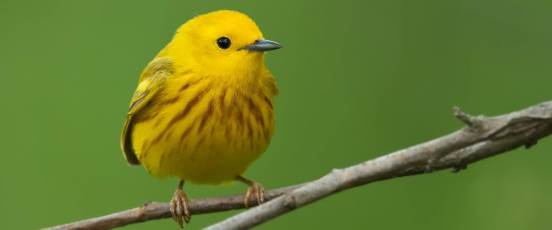 Join Our Effort – Start a New MAPS Station
If you're a qualified and permitted bird bander, we invite you to establish a new MAPS station in the U.S. or Canada, or re-establish a station whose operation has ceased. Although the commitment is significant, the rewards are many: by joining the MAPS team, you'll be contributing to the understanding of the factors that drives bird population trends, and gathering important data for continent-wide conservation efforts on the breeding and non-breeding grounds of landbirds. Stations can frequently be sited at locations in natural bird habitat convenient to where you live. For more information, please read the MAPS Manual (see link below) or contact MAPS Coordinator Danielle Kaschube.
Materials for MAPS Station Operators
Listed below are the materials necessary for operation of MAPS stations. If the document you want is not in downloadable format, or if you are unable to download a document and wish to have a form sent to you in hard copy or via email, please contact Danielle Kaschube.
Please visit the MAPSPROG page for the MAPSPROG Manual and the latest updates to the program.
If you encounter any difficulties printing these materials, please contact our office at 415-663-1436 for assistance.
MAPS Manual
2015 MAPS Manual (PDF)
Banding Data Sheets
These forms should be printed landscape orientation on legal (8.5" x 14") paper.
MAPS Banding Data Sheet - 2015
MAPS Un-banded Data Sheet - 2015
MAPS Recapture Data Sheet - 2015
Notes – Reverse Side of Banding Sheets
Other Required Data Sheets
MAPS Station Registration Form or
MAPS Station Registration Form - Editable version
Standard Net Opening and Closing Times (SNOC) Form
Summary of Mist-netting Effort - 2015
Summary of Mist-netting Results - 2015
Habitat Structure Assessment (HSA) Materials
Complete HSA Manual (through Appendix 3)
HSA Manual Appendices
Appendix 4 - Eastern NVCS Alliance Codes
Appendix 5 - Central NVCS Alliance Codes
Appendix 6 - Western NVCS Alliance Codes
HSA Forms
Other Helpful Field Sheets
Empidonax Data Sheet (optional)
MAPS Banding Codes summary - 2015
List of species in which males can develop brood patches - This document lists those species included in the Identification Guide to North American Birds Part I (Pyle 1997) in which the male can develop a partial, incomplete, or complete brood patch.
MAPS Chat
MAPS Chat is an annual newsletter for MAPS station operators that provides information on ageing and sexing birds, MAPS station operation, profiles of MAPS station operators, and much more. An archive of past MAPS Chats is available in pdf format.
Photo Credits: Top of Page, Kelly Colgan Azar; Right Column Top to Bottom, Teddy Llovet, IBP, Dan Pancamo