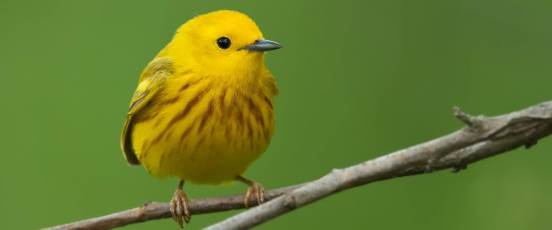 Materials for MAPS Station Operators
Listed below are the materials necessary for operation of MAPS stations. If the document you want is not in downloadable format, or if you are unable to download a document and wish to have a form sent to you in hard copy or via email, please contact Danielle Kaschube.
Please visit the MAPSPROG page for the MAPSPROG Manual and the latest updates to the program.
If you encounter any difficulties printing these materials, please contact our office at 415-663-1436 for assistance.
MAPS Manual
2015 MAPS Manual (PDF)
Banding Data Sheets
Forms should be printed landscape orientation on legal (8.5" x 14") paper.
MAPS Banding Data Sheet - 2015
MAPS Un-banded Data Sheet - 2015
MAPS Recapture Data Sheet - 2015
Notes – Reverse Side of Banding Sheets
Other Required Data Sheets
MAPS Station Registration Form or
MAPS Station Registration Form - Editable version
Standard Net Opening and Closing Times (SNOC) Form
Summary of Mist-netting Effort - 2015
Summary of Mist-netting Results - 2015
Habitat Structure Assessment (HSA) Materials
Complete HSA Manual (through Appendix 3)
HSA Manual Appendices
Appendix 4 - Eastern NVCS Alliance Codes
Appendix 5 - Central NVCS Alliance Codes
Appendix 6 - Western NVCS Alliance Codes
HSA Forms
Other Helpful Field Sheets
Empidonax Data Sheet (optional)
MAPS Banding Codes summary - 2015
List of species in which males can develop brood patches - This document lists those species included in the Identification Guide to North American Birds Part I (Pyle 1997) in which the male can develop a partial, incomplete, or complete brood patch.
MAPS Chat
MAPS Chat is an annual newsletter for MAPS station operators that provides information on ageing and sexing birds, MAPS station operation, profiles of MAPS station operators, and much more. An archive of past MAPS Chats is available in pdf format.
Photo Credits: Top of Page: Kelly Colgan Azar; Right Column: Teddy Llovet, Dan Pancamo
Feather Sampling Protocol
IBP, in collaboration with the UCLA Center for Tropical Research conducts feather-sampling during the breeding season for a suite of target species. These samples contribute to the Neotropical Migrant Conservation Genetics Project. Please click for the 2015 Feather Sampling Protocols.
Avian Influenza Sampling
IBP has in the past worked with the UCLA Center for Tropical Research to map the risk of avian influenza in wild birds. We will not be conducting influenza sampling this year.
North American Banding Council Publications
Several publications are available for download here, including:
The North American Banders' Study Guide
The North American Banders' Manual for Banding Passerines and Near-passerine
Identification Guides
Peter Pyle's Identification Guides, Volumes I and II are available for sale from Slate Creek Press.
Dan Froehlich's Photographic Companion, Ageing North American Landbirds by Molt Limits and Plumage Criteria: A Photographic Companion to the Identification Guide to North American Birds, Part 1 is available for download.
Peter Pyle's Instructions for taking open-wing digital images (pdf) is available for downloard here: Taking Open-wing Digital Images.